Claire is a Candidate Legal Practitioner at Power & Associates.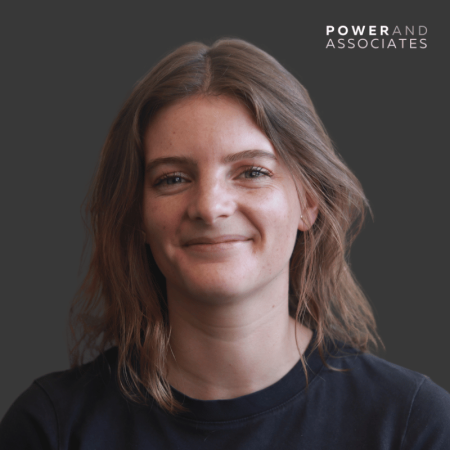 Supporting urgent litigation at the Constitutional Court of South Africa in a matter concerning the performance of Presidential obligations.
Supporting litigation seeking to redefine the intention test for sexual violence in South African law.
Engaging in legal research to mitigate online harms

and online gender-based violence.
Amplifying voices for change.

Claire is a Candidate Legal Practitioner at Power & Associates, with special interests in human rights and environmental law. Claire holds B.A. and LLB degrees from Stellenbosch University. Most recently she obtained an LLM in Environmental Law (cum laude) from the University of Cape Town.

During her studies, Claire was a part of the executive committee for Students for Law and Social Justice (Stellenbosch University branch). She also did an internship at The Justice Desk, a human rights non-profit organisation that operates across Africa. In university Claire held various leadership positions including her time as a law mentor for Stellenbosch University Juridical Society and a criminal law tutor for the faculty. She received Deans Merit awards for Criminal Law, Administrative Law, Criminal Procedure and Economics.

Claire joined Power & Associates in January 2023 as a Candidate Legal Practitioner, where she will assist the legal team in all matters in order to become a fully qualified attorney.

Claire has strong interests in environmental justice, and hopes to play a role in expanding the understanding of the linkages between human rights and the environment.
Working for a sustainable future.