S'lindile is a Senior Associate at Power & Associates.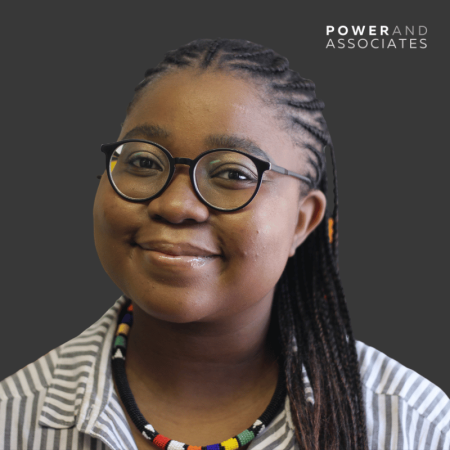 Leading litigation in a matter seeking to review authorisations by the South African government permitting the sales of arms used in the humanitarian crisis in Yemen.
Leading litigation seeking to ensure that environmental activists are allowed to engage in public participation processes with the City of Johannesburg.
Engaging in legal research on the state of information rights

 and online gender-based violence in Southern Africa.
Amplifying voices for change.

S'lindile is a Senior Associate at Power & Associates and an Attorney of the High Court of South Africa. She completed her LL.B (with Distinction) at the University of the Witwatersrand (2018).

S'lindile's background is in commercial litigation, dispute resolution, and public law. Prior to joining Power & Associates, S'lindile completed her articles at Adams and Adams, a commercial law and intellectual property law firm (2018–2019) and was subsequently appointed as an Associate (Designate) (2020) at the same firm. S'lindile is also currently a Senior Associate at ALT Advisory (2021-).

S'lindile's work focuses on constitutional and administrative law, equality, inclusion, and child law, and public international and regional law. She is particularly interested in contributing to the protection of women and children — both on- and offline — as well as understanding and improving the quality of education policy in South Africa.
Working for a sustainable future.