Tina is a Senior Associate at Power & Associates.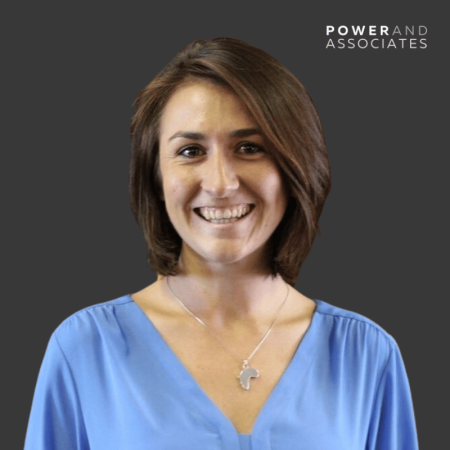 Leading urgent litigation at the Constitutional Court of South Africa in a matter concerning the performance of Presidential obligations.
Leading litigation seeking to redefine the intention test for sexual violence in South African law.
Preparing legal submissions and research on children's rights

domestically, regionally, and before the United Nations Committee on the Rights of the Child.
Amplifying voices for change.

Tina Power is an Attorney of the High Court of South Africa and a Senior Associate at Power & Associates. She holds B.A., LL.B. (with Distinction), and LL.M. in Human Rights Advocacy and Litigation degrees from the University of Witwatersrand.

Before joining Power & Associates, Tina received the Section27-Students for Law and Social Justice Fellowship where she worked on matters relating to the right to basic education (2016). Thereafter, Tina completed her articles of clerkship at the Legal Resources Centre in Johannesburg (2017-18) as a Bertha Foundation Justice Fellow working on constitutional law matters. Following her articles, Tina clerked at the Constitutional Court of South Africa (2019, Justice Nonkosi Mhlantla). Tina presently also acts as a Senior Associate at ALT Advisory (2020-).

Tina focuses on constitutional and administrative law, equality, inclusion, and child law, and information rights and media law, with a particular interest strategic and test case litigation, access to justice, children's rights, online harms reduction, and equality and non-discrimination.

Tina has a keen interest in understanding how intersectionality can be used to strengthen institutions, reduce sexual violence, and promote equality.
Working for a sustainable future.