Wendy is a Researcher at Power & Associates.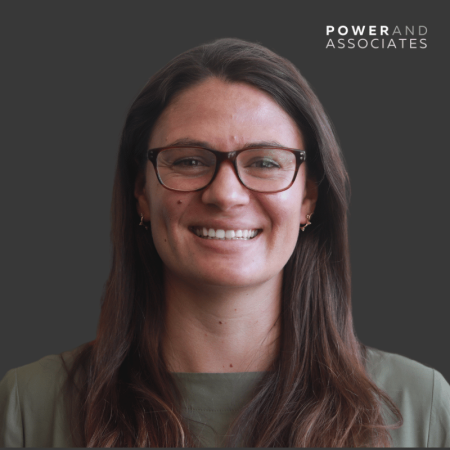 Supporting civil society organisations and social enterprises with fundraising support and regulatory compliance in terms of the South African Protection of Personal Information Act.
Preparing a series of legal frameworks

 for the participation of civil society organisations in the work of the African Union.
Amplifying voices for change.

Wendy is a Researcher at Power & Associates. She holds a B.A. in International Relations from the University of Georgia, where she also minored in French, and an M.A. in International Development from Sciences Po Paris, where she majored in African Affairs and Emerging Economies. This helped her develop a deep understanding of the economics of development in the BRICS countries, and an appreciation for the role of social justice and human rights in economic and democratic development.

Previously, Wendy worked in Economic Research with JPAL-Africa, a branch of the global research centre working to reduce poverty by ensuring that policy is informed by scientific evidence based out of the University of Cape Town. She also worked with Omidyar Network and subsequently Luminate, a philanthropic organisation that supports innovative initiatives to improve government accountability and civic empowerment across Nigeria, Kenya and South Africa in areas such as independent media and digital rights.

Wendy has also worked with the Center for International Development at the Kennedy School of Governance at Harvard University, and with the Brenthurst Foundation in Johannesburg, South Africa.

As a development economist, Wendy is passionate about achieving authentic, sustainable social justice by empowering the people most affected by inequality and injustice, and finding smart ways to evaluate what really works in the social impact field. She is currently broadening her understanding of the legal aspects of human rights and social justice.

Wendy is working to advance her understanding on the role of strategic litigation to advance social justice, particularly as it relates to womxn, youth and other marginalised communities, and how technology can be a tool for stronger, more inclusive democratic societies in Africa.

* Wendy is currently reading towards her law degree and is not practising as an attorney.
Working for a sustainable future.